Architectural Design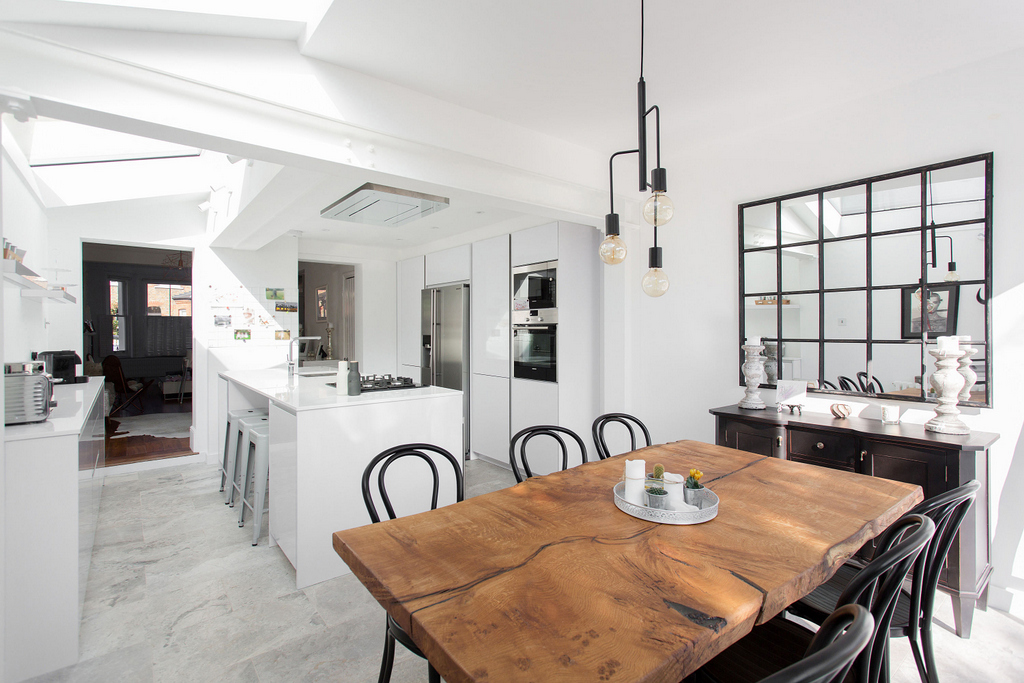 TW10 ARCHITECTS is a boutique London architectural practice offering a rare blend of practical, hand-on experience and creative design flair, so we devoted ourselves with unbridled passion to overcoming the ever-evolving challenges to strive for perfection.
Our architects combine beautiful spaces, materials and natural light to create inspirational properties tailored to your requirements. We aim to maximise the potential of your site with a creative approach to design, and we recognise the importance of fine detailing and craftsmanship in the creation of inspiring architecture.
Click here to view our portfolio
So whether you want to build a new house or renovate the existing one, TW10 ARCHITECTS can design a home that is specifically tailored to your family's lifestyle.
We see architecture as a means to enhance the human experience. We think of structures as places where humans experience emotion, where they achieve creative breakthroughs where they save lives and comfort one another. Where performance is both performed and witnessed, where memories occur, Architecture is a backdrop to all of these experiences. Our philosophy is to make it great, every single time.
Architecture also depends on the latest trends because everyone wants to live in a home which is incorporated with advance architectural designs while maintaining the classic sense.
Here at TW10 ARCHITECTS, we opt unique and professional approach to residential designs, create beautiful and practical spaces that perfectly suits your taste.
The design process begins with a meeting with an architect at your property. After analyzing the architecture and lifestyle in existing site survey, the creative designers proposed innovative design solutions that are both functional and inspiring.
We are familiar with the complexities of London projects, including working with sensitive properties and sites with neighbours in close proximity.
Our architects understand that quality, cost and time are the key components of any successful project, and careful management of these allows us to provide a smooth and reliable process from initial sketches to completion of the works.
We believe that the most successful, full-bodied design solutions arise from a collaborative process that begins with a holistic approach to problem-seeking.  Before we can solve a problem, we have to identify the core essence of what we are trying to solve. We work intimately with our clients to understand vision first. Problem-seeking and -solving is a dialogue of discovery through respectful interaction with the industry's most inventive multi-disciplinary minds.
We believe the most successful, full-bodied design solutions are realized through an integrative process that encourages collaboration and the exchange of ideas.  At the heart of this process is the focus on synergies that exist between the building occupants, the natural systems, the design disciplines, the functions of the facility, and the economics of operations.  This cross-pollination of ideas leverages our collective knowledge and fosters a whole building design solution that performs better than the sum of the individual design strategies.
TW 10 ARCHITECTS is well-reputed firm of RIBA Chartered architects who offers comprehensive architectural design and structural services in and around London. Having extensive experience of working with local contractors, TW 10 ARCHITECTS stand side by you to get relevant approvals from your local authorities.